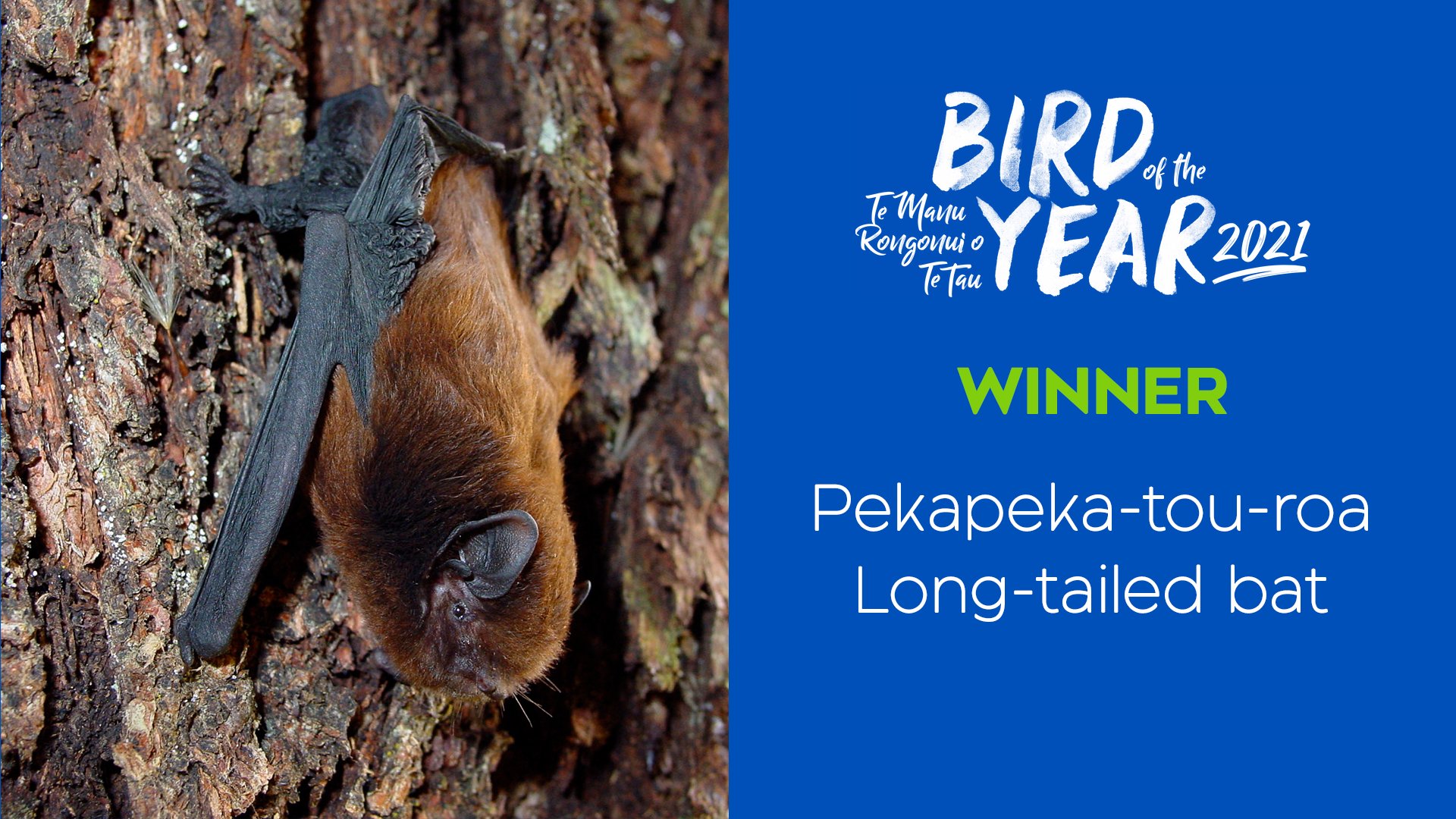 This year's bird of the year winner has been controversial, not least because bats are not birds. However, pekapeka-tou-roa is a fascinating little creature, which is one of two native bats in Aotearoa New Zealand. The other species in Aotearoa is the pekapeka-tou-poto, or lesser short-tailed bat. Both species live in the Waikato, although the pekapeka-tou-poto can only be found in the Pureora Forest in South Waikato.
Pekapeka-tou-roa are resident in Kirikiriroa Hamilton. They live in the ecological highways in the city, the Waikato River and the gullies which feed into the river. Its incredible that one of two native species of bat make their home in Kirikiriroa, and even more bat recordings have been made in the surrounding area. pekapeka-tou-roa are Nationally Threatened and their population is likely declining in some areas. Their populations are threatened by deofrestation and habitat loss as well as predation from invasive mammals; stoats, rats and cats.
While you will not be able to hear pekapeka-tou-roa as they fly by, there are a few ways you can get to know these amazing creatures – one paper suggests that each pekapeka-tou-roa can eat 1000 insects in a night. Head over to https://www.waikatoregion.govt.nz/environment/biodiversity/bats/ to see the annual reports and surveys of pekapeka-tou-roa in the region, tell your friends that these gorgeous little mammals live in the city, learn about bat friend tree management, or join one of the Waikato Museum Bat Tours which are held in the summer months (outside of covid-19 restrictions).
But Perhaps the best thing anyone can do is set up a trap in their back yard or nearby park. Rats compete for bat habitat and eat bats, and stoats are veracious bat predators. Set up a rat trap tunnel in your local area and you will be helping the population of pekapeka-tou-roa survive in Kirikiriroa survive.